In China they refer to the Tiananmen Square Massacre as "The June 4 Incident". Today was 20 years ago that we got to know of the Tiananmen Square Massacre in Beijing when China managed to permanently stain their international reputation for human rights.
1,000,000 people had gathered on Tiananmen Square to mourn the death of General Secretary Hu Yaobang on 15 April 1989. For 7 weeks, Chinese students demonstrated, refusing to move until their demands for democratic reform were met. Hu Yaobang was know for his economic and political reforms and was forced to resign as General Secretary of the Communist Party of China in 1987.
Tiananmen Square Massacre
Following the Tiananmen Square Massacre, the official Chinese government figure was 241 dead and 7,000 wounded. There were early reports from the Chinese Red Cross stating 2,600 deaths but they later denied that figure. Other authorities such as NATO reported death tolls much higher than this.
China seems to be having an "Internet Maintenance Day" blocking Facebook, Twitter and other social media sites so nobody can draw attention to the anniversary of the massacre in China. So one has to ask the question: Is that government stupid or arrogant? The entire world knows but that seems to be OK.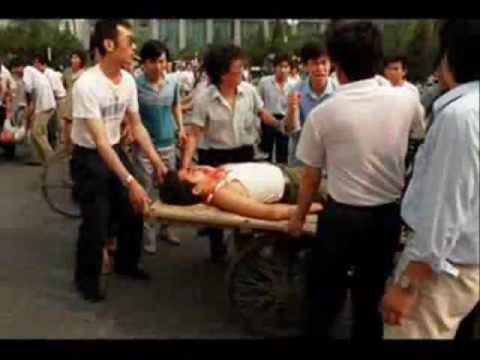 In this video you hear a student say: "Don't block the cameras. Let the world see what is happening"
This is the report that was published by the BBC on 4th June 1989.
Let this be a reminder to us all that letting governments take away our rights is NOT a good idea. Mistakes are not meant to be repeated. Let's learn from history and move forward in a positive way. Please share a thought for the victims and families of the victims at the Tiananmen Square Massacre.
And let's hope that the Chinese people is allowed to play with Social Media Freedom, just like us.
Sean Rasmussen
Success Communicator
Aussie Internet Marketer © 2004 – 2009