The secret formula to my success is basic, simple, cheap and attainable for every person in this wonderful world we live in. It is a secret that has been kept from generations of people all over the world for millennia.
I am using this secret right now and I am going to give it to you. I won't bold, italicize or make it stand out anywhere. You will have to look for it, because it so bleeding obvious to everyone in the world, and has been for thousands of years. People do not appreciate free advice and do not value what they do not have to earn, work for or pay huge amounts of money for. That is why children squander their inheritance and 2nd and 3rd generation Billionaires go broke – because they didn't earn nor value their lot in life. Hence they don't deserve their good fortunes and they throw it away into the great fortune waste disposal in the sky.
What Is The Secret Formula To Success?
Again, I am using the secret right now. It is going through my ears at this very moment and you have the opportunity to harness this concept – or carry on as normal. Your choice! Here it is… the secret to my success is: Inspiration. It is running through my veins at this moment. It is fueled by a tremendous passion that no one person in this world can rival at this very moment in my life. Right now, I am on top of the world and can achieve anything I set my mind to. It is a place anyone can be: In the moment of great inspiration, fueled by an intensive passion that could put out the biggest infernos, drain the biggest floods and topple the highest mountains.
It is a feeling everyone deserves to have – and the only person that can take away your own right to experience this – is you!
This secret formula is in my ears right now. I am using one of my senses to fuel the other senses. In my headphones, right now, I can hear a song. With another of my senses, I am seeing a video with inspiring pictures that also fuel my inspiration. They are pictures of moments that draw great memories of achievement and success. I have captured this in a video and watch it every day to get started – to start my inspiration on another day of success – to flush out the negatives that pollute my mind  – to rid the garbage that I let influence me in a less positive way – to replace less good with REALLY GREAT – to install inspiration in my mind and get started with a massive dose of inspiration.
That, my friends, is The Secret Formula To My Success.
Share My Formula – Right Now!
The music I'm listening to now and the video that is playing on my second monitor – right now – is on the below video. This song inspires me – it fuels me – it gets me started – and it inspires success! Success allows me to have a life where I am truly grateful for the real things I want in my life for my loved ones. I know I inspire thousands to take action and to do this I need lots of ROCKET FUELED PASSION.
Draw upon your own secret. Recall those memories that make you happy and inspired and locate the song that you can amalgamate into eternity with a strong bond to those memories. Then listen to and see those memories every single day in your life – Starting today!
The Secret Is Here
If you have skipped to this part, go back and read the previous paragraphs. Otherwise you have just robbed yourself of the message and underlying formula to get inspired with inrivalled passion.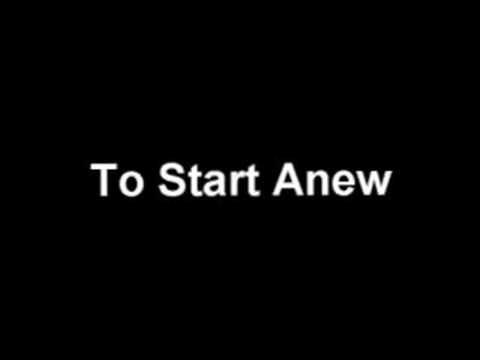 This video has been viewed over 20,000 times on YouTube. Over 300 people download my free book online every single day of the week. You can get the book on the Download The Secret page.
I have listened to this song non-stop while writing this. My writing is non-stop, un-edited, nor proof-read. Read it as the words entered my mind. Images have been thrown in at a whim. Whatever impulsively entered my mind is there.
Use my song and my memories to see what fuels my success and I am certain you can put together your very own formula to your future success.
This works! Use it to your great advantage. Ignore it totally at your own peril. You owe it to your family, children, siblings and loved ones, to become inspired now – and every day into the future. Be your best every day of your life!
Life is not measured by the number of breaths we take – but by the moments that take our breath away!
Here's to your success!
Sean Rasmussen
Success Communicator
Aussie Internet Marketer © 2004 – 2010
P.S. If the video inspires you, please rate it and comment on YouTube.
P.P.S. I dedicate this post to my wife Cherie; my best friend for 21 years and mother of the 2 most special boys in the world.