This is part 4 of the Affiliate Marketing videos: Selecting Affiliate Products. Alexi Neocleous interviews me in Darling Harbour about the decision making process of  getting the product right when you market online.
Selecting Affiliate Products – Part 4 of 7
The art of Selecting Affiliate Products can be tricky for many internet marketers. In this video I cover what to look for in a product that you intend to sell for a profit. These 5 crucial steps are very straight forward, yet many affiliate marketers get it wrong in the initial stages of their decision making process.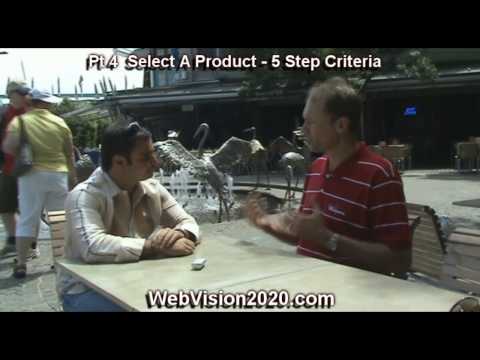 Your 5 Step Criteria
The 5 step criteria in selecting affiliate products is:
Good rate of commissions.
Quality of product or service.
Passion. Believe in the product you sell.
Integrity (reputation). Ensure the product owner has the carefactor to help and service their customers.
A 30 Day Money Back Guarantee.
Affiliate Product Resources
Here are the 2 resources I promised in the above video.
I mentioned my own affiliate program. The book Year Of The Affiliate is currently not available for sale during the Learn And Earn competition. You can however join the affiliate program if you wish. Make sure to use the same email as the one you comment with in the internet marketing competition.
Learn How To Blog Webinar
This Friday, the next Learn And Earn webinar is on: Learn How To Blog – For A Few Dollars More. This is the registration link. I'll see you on the webinar or on the recording 😉
I hope you are enjoying this series with today's episode: Selecting Affiliate Products. Stay tuned for the next installment of Replacing Your Income Online.
Sean Rasmussen
Success Communicator
Aussie Internet Marketer © 2004 – 2010