June 30 already! It's the end of financial year and is officially the Bean Counter's New Year's Eve. So 2011 is halfway through (already) and us busy people say "Holy Crap! That went quick!"
So I figured it's time for some New Year's Resolutions. Might as well make them financial so I can pay my taxbills to the faceless, invisible people in the big Ivory Tower of Power (that's the tax people) 😉
Before I share My #1 Most Powerful Super-Secret Business Strategy, let me put this all into concept. Otherwise the strategy won't make any sense to you.
In 2004, I set some goals. Some were hard to comprehend that I would ever achieve. Yet I got there with most of them. Other goals are in progress. One goal that I set was to donate $10,000 per month to charity based on business profits. I briefly got there. Ironically, the "mentor" that taught me the very outline for that vision, wasn't as abundant as I thought and ripped me off for a handsome sum of money (a sum that would have sent most people bankrupt) and it set back my charitable goals back for a while.
But it's onwards and upwards as usual. I choose to move on and nudge closer to my initial goal again. So, I set these Bean Counter's Goals, below, to start off the financial year of 2011/2012.
Help Ordinary People Get Extra-Ordinary Results
This is my business mission in Webvision2020 Pty Ltd:
"Help Ordinary People Get Extra-Ordinary Results".
I will share with you my #1 most powerful strategy of achieving goals, such as this, over the next 12 months (below). You might be perplexed at it's simplicity – and yet it will work a beauty!
Coach 12 Businesses To Financial Prosperity in 2011/2012
I am filling the last 2 available spots now (still interviewing today and tomorrow) for the 12 positions of Premium Business Coaching in my Mastermind Marketing Business Coaching Group. I have approved 10 applicants already and only 2 are left. It is 12 months of intensive coaching with me and I am only accepting people that are 100% committed to the task. The price tag is $12,000 for the GOLD Coaching and $25,000 for the PLATINUM Coaching.
Coaching Timeframe: 1st July 2011 to 30th June 2012
Please do not apply for an interview if you are not prepared to be 100% consumed with getting a hugely successful outcome for you and your business. My email: sean@webvision2020.com
Interviews will stop once all 12 positions are allocated.
Teach 50 People To Profit From Their Own Products Online
I have a "behind the scenes" program that has only been shown to my loyal Affiliate Marketing Mastery and YOTA clients. It was never made public. Over the upcoming 12 months (though I gave them a 25 month membership), I will be committed to make this work for them. All I ask is for each individual's commitment to help themselves and make it work with the material I supply.
Sorry! There is no offer to buy this program here. I'm one of those marketers that won't sell everything and anything. This is for my loyal clients to reward them with results! Stay tuned, just in case I release this program in the future 😉
Make The Common Sense Formula A Game Changer For 10,000 Members
When I wrote Year Of The Affiliate in 2008, and was typing up the sales page, I wrote a line that said this:
"This is simply Common Sense. I call it the Common Sense Formula!"
I liked it that much, I jumped onto GoDaddy.com and bought the domain name, knowing that I'd use it one day. It took me until 2011 before I found a use for it. It is now online here: Common Sense Formula. It is the optin page and if you have a read, you will see it is quite a great deal! (FREE is good, right?) 😉
Despite the lack of an official big launch, it has still managed to get  1295 members (today's count) and is growing daily.
Here is the launch video. Tell me in the comments what you think of it. If you really like it, jump on YouTube and give it a thumbs up!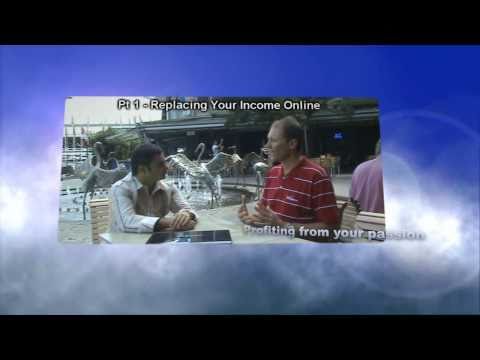 My #1 Most Powerful Super-Secret Business Strategy
Here it is… don't blink, because it is short and sweet. My #1 Most Powerful Super-Secret Business Strategy:
Block Time For Me!
I have got caught up in helping too many other people's agendas and finding my productivity dropping. Going back to my initial vision behind my mission: "Help Ordinary People Get Extra-Ordinary Results", I remember that I have to help myself (be organised) to be able to help others.
So, I am blocking time slots every weekday, that are Sean Time. Emails can wait, phonecalls can wait, emergencies can wait (because they aren't really emergencies, are they now?), until the afternoon. And then I will find myself with more achievement, more energy, and more people being helped!
This allows me to Help Those That Really Want The Help!
In 2011/2012, I will be back on track to achieve my goals. Some are above and others are in my head (and on paper). I will be creating new products for myself and for other people. We will see some interesting products pop up online in the next 12 months. All the while, I will be driven by my business mission:
"Help Ordinary People Get Extra-Ordinary Results"
And I am going to have a blast in the process. Choose to have a blast too, and you will have a great 12 months ahead!
Have fun!
Sean Rasmussen
Success Communicator
Aussie Internet Marketer © 2004 – 2011