John Perkins is the author of Confessions Of An Economic Hitman. It is one of the best books I have ever read. John was inspired to write this book after the events of 9/11. Mr Perkins suggests that 9/11 was a cumulation of aggressive US foreign policy since the 1950's. He was sworn to secrecy and was even threatened when it was suggested John was writing a book about his former job as a Professional Economic Hitman.
John Perkins: A Book Review
This is a book review. I do not agree or disagree with the contents of this book. I do however find it interesting. Make up your own mind when reading 'Confessions Of An Economic Hitman'.
I read John Perkins book a few years ago. I was amazed and intrigued to learn, and have confirmed, many things I had heard in the past about US foreign policy. I highly suggest you invest 53 minutes to watch this interview below with John Perkins.
Confessions Of An Economic Hitman
I have already read Confessions Of An Economic Hitman once, so when watching this interview it makes even better sense. Hearing John Perkins in this interview is both refreshing and chilling at the same time.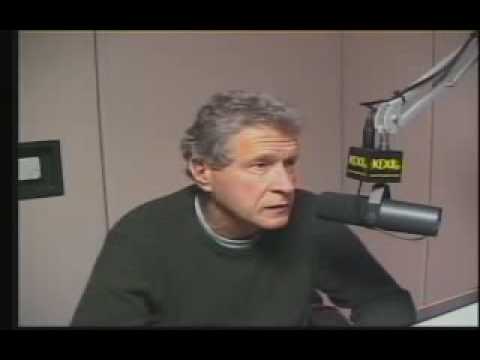 This is a fantastic book. It explains the rise and fall of companies like MAIN (who had a very similar rise and fall to ENRON) and the involvement between US government and construction companies like Haliburton & Bechtel. Countries are held for ransom through massive foreign loans. Countries are persuaded to take these loans through either, persuation, assassination or invasion. One example was Panama, that went through the process of loan, assassination, replaced leader, failed leader (didn't play the US tune), the George Bush Senior invasion of Panama and imprisonment of the leader (against international laws).
John Perkins
John Perkins dealt personally with the process of converting third world countries to US economic control. The process was in 3 steps:
An Outrageous Loan. The Economic Hitman would make an economic forecast for infrastructure that was blown out to basically bankrupt the third world country with promises of economic prosperity to break them out into the industrial world. The loans were issued by US banks and the work was carried out by US companies such as Haliburton or Bechtel. The money would be transferred directly from US bank to US company. The outcome would be massive economic failure of the third world country while oil, gas and other resources (including United Nations votes) were secured in US interests.
Assassination. If option 1 (above) didn't work i.e. the leader of the country didn't agree, an assasination or coup would be instigated by the CIA. Convenient plane crashes with country leaders were the order in Central and South America. A US aligned leader (Dictator) would be put in place and hopefully he would play the US tune. Great examples of these are: Pinochet (Chile),  Suharto (Indonesia), Noriega (Panama), The Shah (Iran) & Saddam Hussein (Iraq).
Invasion. If the new leader didn't play the tune, generally an invasion would be arranged. One of the most controversial ones was the George Bush Senior invasion of Panama and the blatant international law breach and imprisonment of the Panama Leader on US soil. The Iraq story is strikingly similar to Panama.
Omar Toridos, the leader of Panama, saw through the US policy and invited John Perkins to provide honest economic forecasts and to work with Panama. Senior Haliburton & Bechtel officials became senior government officials (Secretary Of State George Schultz, Secretary Of Defense Caspar Weinberger), Omar Toridos personal plane exploded mid-air – and Manuel Noriega was put in place. Noriega negotiated for Japanese involvement and control of the Panama Canal. The US invaded Panama and the rest is history…
One example of a world leader that holds economic control over natural resources is Venezuela's Hugo Chávez. He refuses to  play the US tune and is ostracized in the media. If he is not replaced through a coup (it has already been attempted once), or assassinated, an invasion may just happen for some humanitarian cause. History will prove itself to be consistent. He is upsetting the powers to be.
I highly recommend this book by John Perkins. If you think big countries are nice guys and genuinely put people ahead of money and power, this book is not for you. It will hurt your feelings. However, if you question the legality of invasion of foreign countries, assassination of foreign leaders and oppression, you will enjoy this book. You will be amazed at the historical points raised in Confessions Of An Economic Hitman.
Sean Rasmussen
Success Communicator
Aussie Internet Marketer © 2004 – 2010