Australian Liberal opposition leader, Malcolm Turnbull has joined the growing force of Online Twits. He is now officially Twittering online, enabling his supporters and foes to keep an eye on his everyday activities. Of course, being a part of Twitter (Social Media) is a smart move by Malcolm and will earn him cudos with the voters, if he survives the liberal leadership scuffle to the next election.
Of course, this will also keep him more accountable… Now, big brother is watching (the voters)
Barrack Obama Has It Mastered
My Web Vision 2020 social media clients can learn from this. It's all about publicity. You only need to look online at Facebook to see how well Barrack Obama is faring with online supporters. He currently has  2,139,312 supporters on Facebook vs John McCain with 575,601 loyals. Mind you, if McCain's supporters are the same age as him, there's a fair chance they don't use FaceBook!
John Cleese Gets A Laugh Out Of Sarah Palin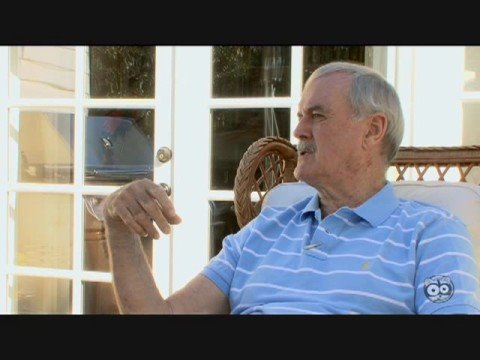 Everyone is getting involved online. One of my all time favorite comedians, John Cleese, has made some pretty funny statements about Sarah Palin. I suppose if you get in the public face with an opinion, there are going to be some responses, especially online. Maybe there is scope for another episode of Faulty Towers with the US presidential candidates: Obama Bin Biden & Michael Palin-McCain. Sounds scary to me…
Whoever wins will possibly have to deal with the same fate as Herbert Hoover (1929-1933). Get the blame for a World Depression that his pre-presidents (and bankers) had left him with. Good luck!
The Online Watergate
The internet is now going to keep our politicians more honest. I'm waiting for the day when the online Watergate occurs. Maybe it will be through Twitter.
By the way, if Aussie Prime Minister Kevin Rudd want to learn how to do this whole Twitter thing, maybe his office should give me a call. Seems he's got it sussed anyway on MySpace and FaceBook.
Have a most outstanding day!
Sean Rasmussen
Success Communicator
SeanRasmussen.com © 2004 – 2008
Added 18 Oct 2008: What has this to do with the Law Of Attraction? Put yourself in the public face (politicians), then you will attract public scrutiny, such as the response from John Cleese.