This week I took my 2 sons to Streaky Bay in South Australia to visit family. Today I realised that I have Aussie Internet Marketing Kids. They live and breathe my stuff and take it in their stride. So, while at the beach today, I asked them if they wanted to make a YouTube Video for me.
"Sure thing, Dad! We thought you'd never ask!"
So I got out my camera and filmed a few little snippets. Timothy filmed and James, well he was just himself… being a little ratbag Aussie Internet Marketing Kid having a ball at the beach.
Aussie Internet Marketing Kids In Streaky Bay
I was planning to film a short video in Streaky Bay about my upcoming workshops. Timothy filmed me in this video.
I removed this video [there was one here]. It is no longer relevant, so I'll turn over the attention to Timothy and James in the below video instead. This is their first go at being Aussie Internet Marketing Kids.
What Do The Internet Marketing Kids Think?
It was the kids turn to star in the video. Being budding little internet marketing stars, they made their YouTube debut today in Streaky Bay. I asked them to say whatever they wanted to – And they did! They gave Dad's book a big wrap: Year Of The Affiliate. In their own way…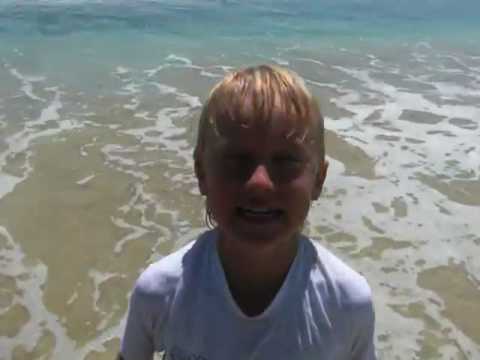 Putting Streaky Bay On The Map
These little Aussie internet marketing kids have now put Streaky Bay on the map of success in their minds. They love Streaky Bay and this is where their Uncle and Grandmother lives. We make the drive across the Nullarbor every year to visit our family. It's great to see the innocence of kids and how they can turn anything into fun. We can learn a lot from them.
Have a most outstanding day
Sean Rasmussen
Success Communicator
SeanRasmussen.com © 2004 – 2009